Chiropractor Fitchburg MA
"It is a huge honor and recognition to have been voted the Best Chiropractor in the Leominster-Fitchburg area by Market Surveys of America. I will always be committed to excellent patient care and strive to help you Move Your Life Forward!"
Dr. Christopher Petracco
---
It's always a great day at Massachusetts Chiropractic and Performance Center!
Hello, and welcome to my webpage.  Whether this is your first time here or you are and established patient, it is my goal as a Fitchburg chiropractor to provide you with a wealth of knowledge and give you the confidence to make the right decision for your physical health and well-being.  Our motto, 'Move Your Life Forward', encompasses the mission for you to live your life free of pain, to perform at your best every day and realize your inner potential.
If you are on Facebook, please like our page to get access to additional great content and watch me live weekly for an interactive experience!
I made the decision to open my practice in Fitchburg, and within the Back-N-Touch wellness for many reasons. For one, I have a very close friendship with Amy Green (she is the owner of Back-N-Touch Wellness and provide massage therapy services).  I was very honored that she was interested in having me in the wellness center to be a part of the integrative holistic approach to patient care.
Welcome to Massachusetts Chiropractic and Performance Center, P.C.
The Back-N-Touch Wellness center is centrally located in Fitchburg in a quiet residential neighborhood near Electric Avenue and South Street.
What sets up apart from other offices? Everything!  Our approach is comprehensive, individualized to your needs and it addresses the root of your problem. We look at the function of the whole body and not just your chief complaint.  It is our goal to not only resolve your pain but to maximize and stabilize your movement, so you perform at your best every day.
Our office has the necessary experience to help you get through a wide range of conditions.  The most obvious being low back pain, sciatica, and neck pain.  We also effectively treat spinal degenerative conditions such as spondylosis, spinal stenosis, degenerative disc disease (disc bulge, herniation) and spondylolisthesis.  Some of the other conditions we treat are rotator cuff impingement, carpal tunnel syndrome, TMJ syndrome, plantar fasciitis, sprains/strains, and whiplash injuries.
If you want to live free of pain and perform at your highest potential, look no further!  Our Fitchburg chiropractic team will help you achieve your health and wellness goals in a timely manner.  To schedule an appointment, click on the 'request an appointment' tab on the home page of this website, click on the 'Book Now' tab on my Facebook page or call me directly at 978-413-0196.  I look forward to helping you Move Your Life Forward!
Monday
7:30am - 12:30pm
1:30pm - 6:00pm
Tuesday
12:00pm - 6:00pm
Wednesday
7:30am - 3:30pm
Thursday
12:00pm - 6:00pm
Friday
7:30am - 1:00pm
Saturday
Closed
Sunday
Closed
Massachusetts Chiropractic and Performance Center, P.C.
244 Walton Street Suite A
Fitchburg, MA 01420
(978) 413-0196
DR. PETRACCO AND MASSACHUSETTS CHIROPRACTIC AND PERFORMANCE CENTER, P.C. IS THE OFFICIAL CHIROPRACTIC OFFICE OF THE WORCESTER RAILERS!
HOW TO FIND A CHIROPRACTOR IN Fitchburg
This guide will help you find the best chiropractic clinic in Fitchburg for you. When most people in Fitchburg decide they need a chiropractor, they end up doing a search and just picking someone at the top.
Being at the top of Google for the chiropractic search does not necessarily mean they are the best chiropractor for you. Follow the steps below to make sure you are picking the right chiropractor for you.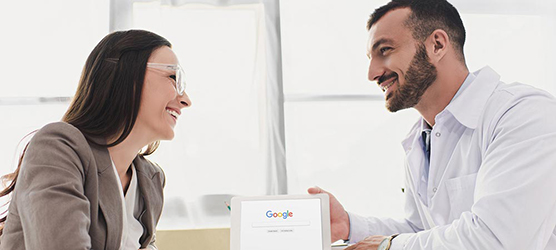 Time Needed: 5 minutes
Total Cost: USD 0.00
4 EASY STEPS TO FINDING A CHIROPRACTOR IN Fitchburg
Step 1: Open up a Google search
You will want to type one of the following in the search bar:
Chiropractor Fitchburg
Chiropractor 01420
Chiropractor near me
Best chiropractor in Fitchburg

Step 2: Review Their Website
The best chiropractors in Fitchburg put as much care into their website as they do into the rest of their office. By reviewing their website you will get a good feel for the doctor and if they are right for you.

Step 3: Check Out Their Reviews
Check out the Google Business Page of a chiropractic clinic you are thinking about visiting. It is easy for someone to say they are great, it's a different story to get other people to say great things about you.

Step 4: Give The Office A Call
Now that you have a basic understanding of what the office is about. Give them a call to make sure they fit the message that their website and GMB have been sending. You will know in a few minutes whether the office is the right one for you.